This is an archived article and the information in the article may be outdated. Please look at the time stamp on the story to see when it was last updated.
LEXINGTON, N.C. — An 11-year-old girl was fatally shocked at Brookside Swim Club after an electric line adjacent to the pool snapped, sending an electric current into the water on Tuesday evening.
Lauren Cecil, 11, was in the pool at Brookside along with two other girls when the electric line snapped and fell near the parking lot shortly after 8 p.m.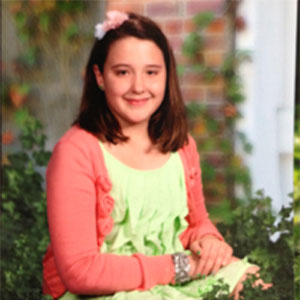 Julie Rhodes, president of the swim club, said she and another swim coach were standing on the pool deck along with several parents when they heard "a big pop."
"We looked up and the wire had fallen… In the midst of falling from the pole and it landed across our parking lot and a big puff of smoke came up," Rhodes said. "I sent one of the lifeguards up there to stand because we thought it might be a live wire. We were encouraging the other people just to get out of the pool for a minute."
The other girls jumped out of the concrete side of the pool, but Lauren grabbed a metal ladder to lift herself up, Rhodes said.
"When she grabbed the ladder, it looked like a big shock went through her," Rhodes said.
Attempts to rescue her were hampered because the electricity continued to shock lifeguards and others who were trying to pull her from the water.
"We all tried reach down and grab her and it was shocking us when we touched her, so we ended up having to get the body board… And got it under her and held her head up with the kick board."
Lifeguards used the kick board to keep Lauren's head above water until they could safely pull her out.
"After a few minutes, the current was not as strong as it was and we were able to lift her out of the water and we immediately started CPR," Rhodes said.
Rhodes says they performed CPR for about 10 minutes before EMS arrived. Paramedics continued CPR while transporting Lauren to Wake Forest Baptist Health — Lexington Medical Center, where she was pronounced dead on arrival.
The lifeguards and others who were shocked when trying to get Lauren out of the pool were checked by EMS, but nobody else was seriously hurt.
When asked if there was anything unusual or apparent that may have caused the line to snap, Rhodes said, "No storms, no wind… Nothing that we could tell whatsoever… It was just out of the blue… It seemed just fine. Nothing out of the ordinary."
Both county and city officials are conducting investigations to determine how the line came loose.
Rhodes says counseling has been offered to the team members and lifeguards who were present. Lauren's mother was among the parents who were at the pool, she added.
Lexington Mayor Newell Clark tweeted, "As a community we are heartbroken and our thoughts and prayers go out to the Cecil family due to this horrible tragedy."
Rhodes says the swimmers were preparing for a county meet that was planned for Friday in Denton. She said Lauren had been with the team for the past three or four years.
"Lauren seemed to love the swim team. She was there at practice almost every night," Rhodes said. "Very happy girl. Bubbly… She just seemed like a great all-around girl."
Officials say the pool will be closed until further notice. There was no estimate as to when it would reopen, as all investigations will have to be complete beforehand.
Lexington City Manager Alan Carson said their lead electrician has been around for 39 years and has never seen anything like this.
Carson said he does not know how frequently poles and power lines are inspected.
The Davidson County Fire Marshal is investigating.