This is an archived article and the information in the article may be outdated. Please look at the time stamp on the story to see when it was last updated.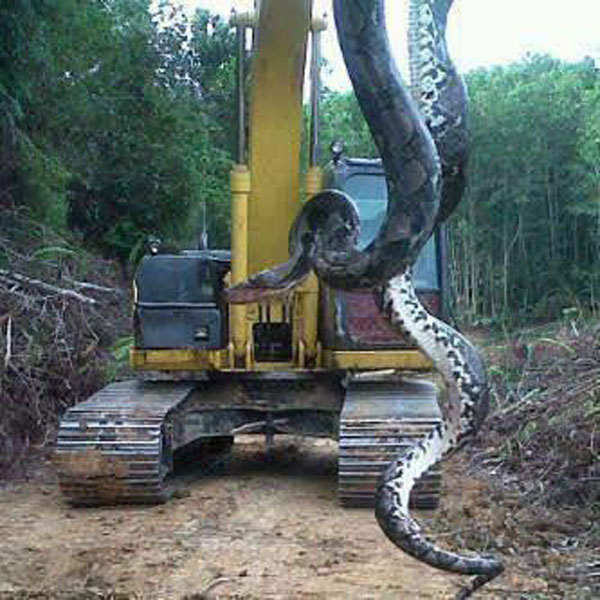 A recent rumor circulating online claims the giant snake in this photo was found in North Carolina. The rumor is false, although the photo appears to be real.
The rumor was spread earlier this month via social media, claiming the large reptile was pulled from a lake in Proctor.
Snopes.com is an online fact-checking website known for debunking such claims. Snopes determined that the photo did not originate from the Tar Heel state.
Snopes claims the photo first appeared online in November 2012, when posted to the Kaskus Indonesian forum.
Shortly after that, the photo appeared in an Indonesian news article. It was described as being taken on November 1, 2012 in the Belinyu district of Indonesia's Bangka Belitung Islands province.
Snopes also noted that the snake may have appeared much larger than it actually was from being closer to the camera lens than the excavator.
Read more at Snopes.com.