This is an archived article and the information in the article may be outdated. Please look at the time stamp on the story to see when it was last updated.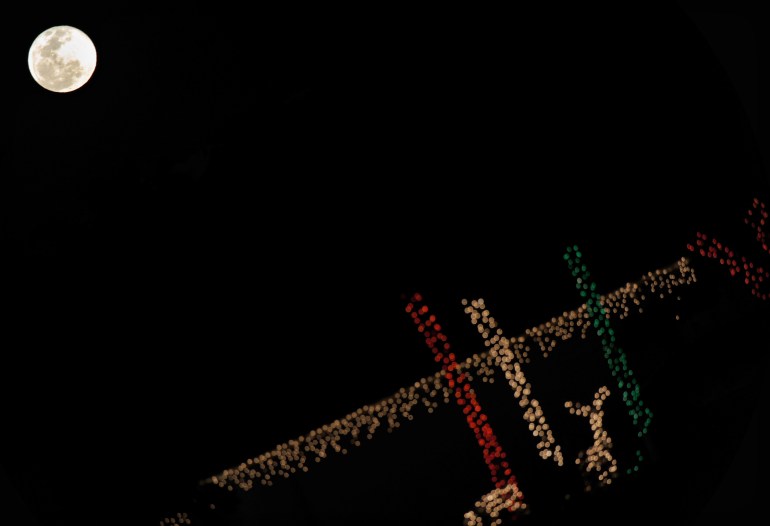 A full moon will occur on Christmas for the first time since 1977.
The moon will reach its full size at 6:11 a.m. Eastern Time on Friday, ABC News reported citing NASA.
The next full moon to occur on Christmas will not be until 2034 and will peak at 3:54 a.m., NASA told ABC.
According to the Farmer's Almanac, December's full moon is called the Full Cold Moon, Full Long Nights Moon or the Moon before Yule.
Throughout December, the moon is above the horizon for a long time and the full moon has a high trajectory across the sky because it's opposite a low sun, according to the Farmer's Almanac.