This is an archived article and the information in the article may be outdated. Please look at the time stamp on the story to see when it was last updated.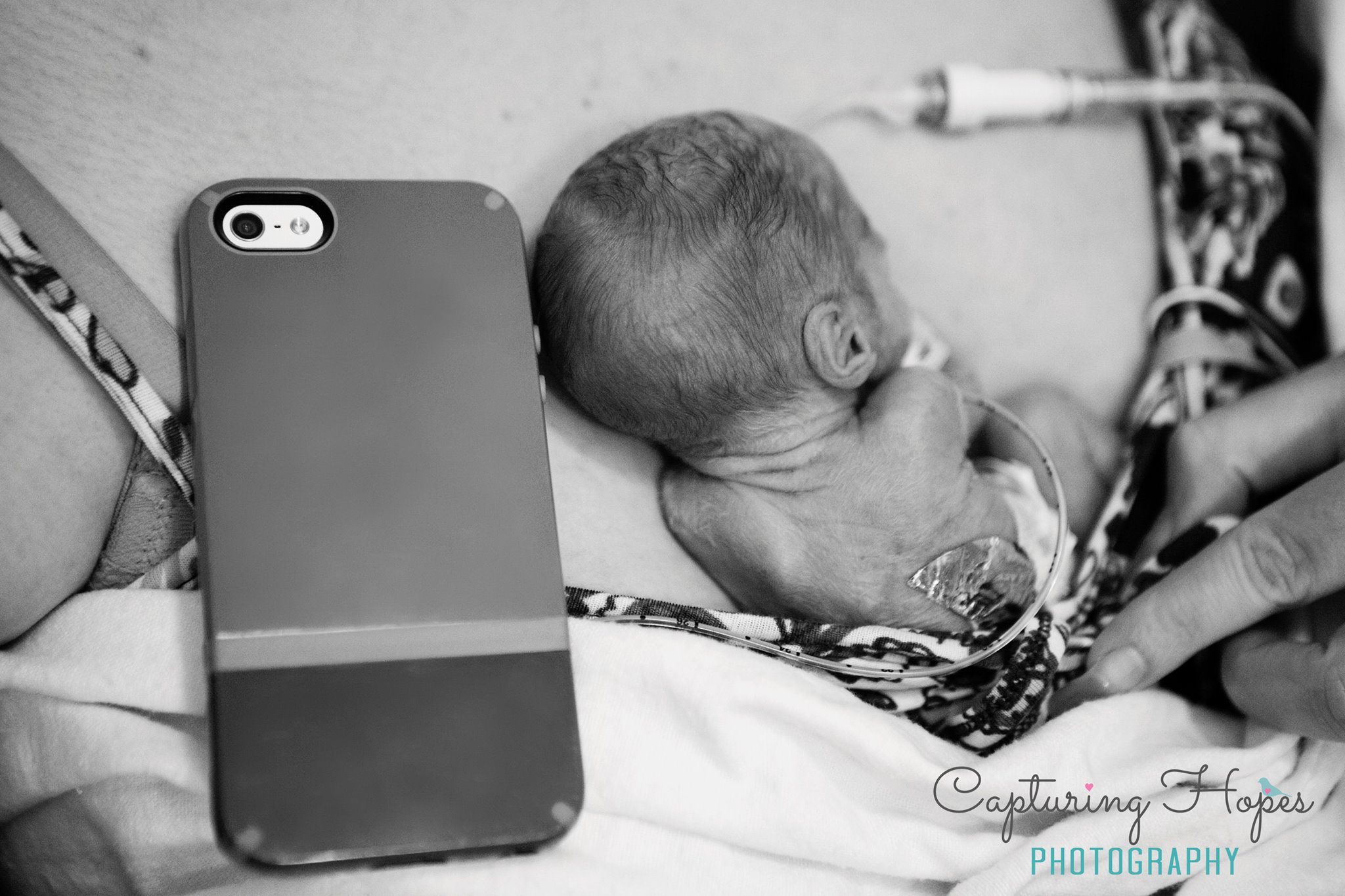 CLEMMONS, N.C. — A Clemmons-based photography group has captured images of a premature baby that was apparently born about the size of a cell phone.
Capturing Hopes Photography is a non-profit organization that photographs Triad-area babies in the neonatal intensive-care unit free of charge for families, according to the organization.
The group recently posted a photo of Miss "A," a "preemie baby" to its Facebook page. The baby was born at 13 ounces and is smaller than an iPhone, according to the post.
The group said plans to document the baby's progress. A few days later, the group posted another photo to Facebook of the "cell phone baby," saying the baby has reached one pound.
"Each day, as mom and dad see the photos, they can look back and compare previous photos to the current ones and see how much their precious child has grown. We truly offer "hope" for families through each photo we capture," the group said on Facebook.
Learn more about Capturing Hopes: Capturing Hopes Photography, Capturing Hopes Photography's Facebook page, The Winston-Salem Journal