This is an archived article and the information in the article may be outdated. Please look at the time stamp on the story to see when it was last updated.
A former Navy SEAL who once served in the elite Team 6 has stepped out as a transgender woman.
Chris Beck, who now goes by Kristin, served as a U.S. Navy SEAL.
In Beck's new biography, "Warrior Princess: A U.S. Navy SEAL's Journey to Coming out Transgender," Beck reveals a lifelong struggle in a man's body.
Beck reveals he fought for our country for 20 years on 13 deployments, seven of which were combat deployments. Beck also earned a Purple Heart and the Bronze Star.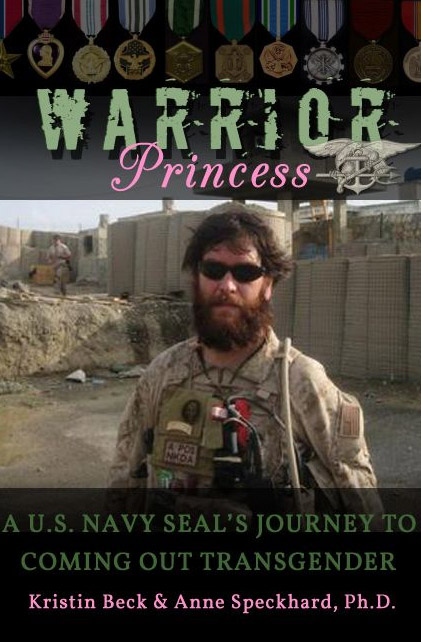 The book's description reads: "Underneath his burly beard, Chris had a secret, one that had been buried deep inside his heart since he was a little boy—one as hidden as the panty hose in the back of his drawer. He was transgender, and the woman inside needed to get out."
Kristin came out to his friends and colleagues earlier this year by posting a side-by-side photo of Kristin and Chris on her LinkedIn account.
"This is the journey of a girl in a man's body and her road to self-actualization as a woman amidst the PTSD of war, family rejection and our society's strict gender rules and perceptions. It is about a fight to be free inside one's own body, a fight that requires the strength of a Warrior Princess. Kristin's story of boy to woman explores the tangled emotions of the transgender experience and opens up a new dialogue about being male or female: Is gender merely between your legs or is it something much bigger?"
The book details Kristin's journey of being a girl trapped inside a man's body. It details her "road to self-actualization as a woman amidst the PTSD of war, family rejection and our society's strict gender rules and perceptions. It is about a fight to be free inside one's own body, a fight that requires the strength of a Warrior Princess."