This is an archived article and the information in the article may be outdated. Please look at the time stamp on the story to see when it was last updated.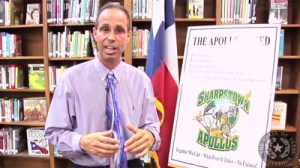 HOUSTON — A former Grimsley High School principal and current principal of Sharpstown High in Houston was charged Thursday with misdemeanor failure to report child abuse, according to the Houston Chronicle.
The Chronicle reports that Rob Gasparello, 58, along with two other administrators, were charged with failing to tell police that students had reported being sexually abused.
Gasparello is accused of not reporting to law enforcement a complaint by a 17-year-old male student in October that a Sharpstown male teacher touched him inappropriately during after-school tutorials.
In another incident the same month, Gasparello is accused of not telling authorities about a complaint by a 16-year-old female student who said she was sexually assaulted before school. The complaint did not specify if the alleged abuser was a Sharpstown employee.
Gasparello and the two other administrators have been reassigned to non-school duties, pending the outcome of the investigation, according to a statement from Bill Moore, Sharpstown High School administrator in charge.
Texas law requires allegations of child abuse to be reported directly to authorities within 48 hours.
Gasparello took over as Grimsley High School's principal in 2002. He left Grimsley in October of 2008 to oversee the opening of two new elementary schools in Guilford County.
Gasparello was the principal of two elementary schools in Guilford County prior to Grimsley and was recruited to Sharpstown in Houston three years ago.
A teacher at Sharpstown, Ysidoro Rosales-Motola, 56, was charged with two felony counts of improper relationship with a child and one count of indecency with a child.
Source: Houston Chronicle