This is an archived article and the information in the article may be outdated. Please look at the time stamp on the story to see when it was last updated.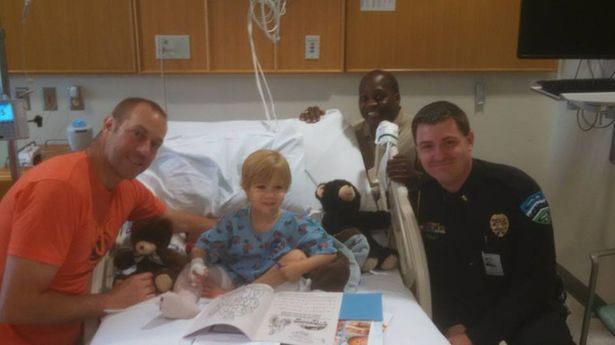 HUNTERSVILLE, N.C. — Firefighters in Huntersville are asking the community for help for a police sergeant whose son was seriously burned in a freak accident.
Last Sunday, Sgt. Brian Luthart's 3-year-old son, Griffin Luthart, was severely burned after a lantern exploded during a family outing.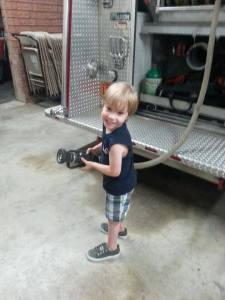 Griffin was burned on both of his arms and legs, and was immediately airlifted to the North Carolina Children's Hospital at UNC Health Care in Chapel Hill. He is still undergoing extensive surgeries.
Griffin and his father, who are friends of the Huntersville Fire Department, visited them one week prior to the accident.
When the firefighters learned of the accident, they notified the Firefighter's Burned Children Fund for financial assistance and made arrangements for family housing at the Ronald McDonald House in Chapel Hill.
The North Mecklenburg Chapter of the Police Benevolent Foundation has set up the "Griffin Luthart Recovery Fund" which you can transfer or donate to at any Wells Fargo bank.
You can also assist the Luthart family by texting the phrase COPS GRIFFIN to 85944 to make a $10 donation to the recovery fund through your cell phone bill. Donations are tax deductible and 100 percent of the donated funds will go directly to the Luthart family.
Source: WSOC