This is an archived article and the information in the article may be outdated. Please look at the time stamp on the story to see when it was last updated.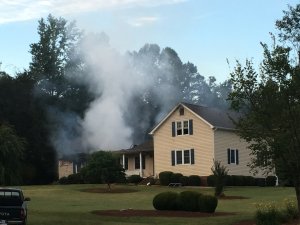 RANDOLPH COUNTY, N.C. -- Firefighters put out a fire at home in Randolph County Friday morning.
The fire happened at a two-story home at 5981 Howard Circle at about 5:45 a.m.
One person was inside when the fire started and he was able to evacuate.
A cat was rescued by firefighters.