This is an archived article and the information in the article may be outdated. Please look at the time stamp on the story to see when it was last updated.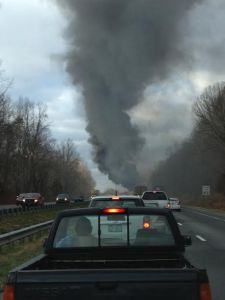 RURAL HALL, N.C. — A tractor-trailer fire closed U.S. 52 at Westinghouse Road in both directions Wednesday around 3:30 p.m.
According to FOX8's Chad Tucker, only one lane of northbound U.S. 52 remains closed.
According to dispatchers, the fire involved hazardous chemicals.
It is currently unknown what the chemicals were but officials said they were not a threat to people in the immediate vicinity.
Developing…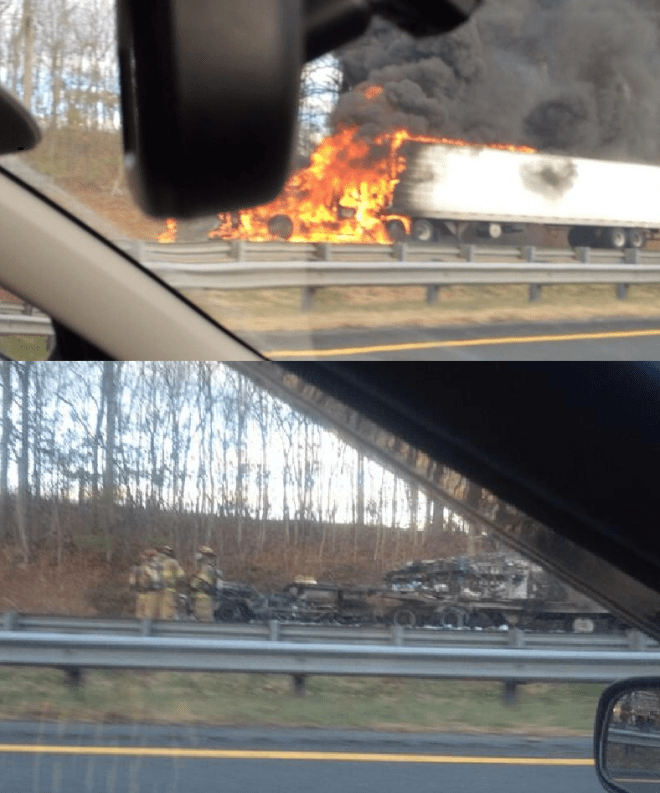 https://twitter.com/ChadTucker/status/405828124711333888
Update: Southbound 52 now has a single lane open near Rural Hall. It had been closed due to vehicle fire

— Winston-SalemJournal (@JournalNow) November 27, 2013
@myfox8_desk wreck on U.S 52. Just the smoke pic.twitter.com/XhRPH5MLrN

— Gabby (@CecilGabrielle) November 27, 2013
@myfox8_desk just of the smoke.
I saw it on fire but wasn't in view of my phone mount. pic.twitter.com/c3kQ2sJR8S

— Josh Beckelhimer (@Beckelhimer) November 27, 2013
@myfox8_desk pic.twitter.com/IfwcgTbJ9o

— Bayardo Gonzalez (@baygonz1) November 27, 2013