This is an archived article and the information in the article may be outdated. Please look at the time stamp on the story to see when it was last updated.
CHARLOTTE, N.C. — Charlotte Fire Department Deputy Chief Jeff Dulin retired Friday after a controversial post on social media, according to WSOC.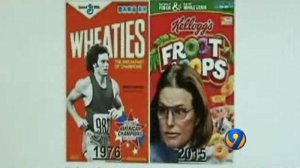 Dulin was placed on administrative leave in connection to an image he posted to his personal Facebook page last weekend.
The post showed Bruce Jenner as an Olympic athlete on the cover of a Wheaties cereal box in 1976 and Jenner now over a box of Froot Loops cereal. Jenner is reportedly in the process of transitioning from a man to a woman.
Officials said Dulin joined the Charlotte Fire Department in 1983 and served as a firefighter, captain and battalion chief before he was named deputy chief in 2002.
"I want to thank Deputy Chief Dulin for his 32 years of service to Charlotte and the Charlotte Fire Department," Hannan said in a prepared statement. "From fighting fires to his dedication to emergency management and homeland security, he has served the city and its citizens well, especially in his leading role in planning for the Democratic National Convention."