This is an archived article and the information in the article may be outdated. Please look at the time stamp on the story to see when it was last updated.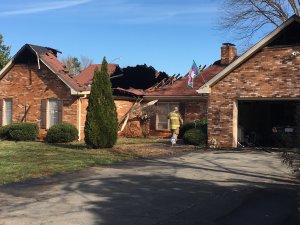 WINSTON-SALEM, N.C. — Crews responded as a fire tore through a house in a Winston-Salem neighborhood, according to the fire department.
At about 7:19 a.m., a person reported that their home on the 200 block of McTavish Lane was on fire.
By about 9:01 a.m., the fire was under control.
No one was reported injured, but the house is considered a total loss.
The cause of the fire is under investigation.