This is an archived article and the information in the article may be outdated. Please look at the time stamp on the story to see when it was last updated.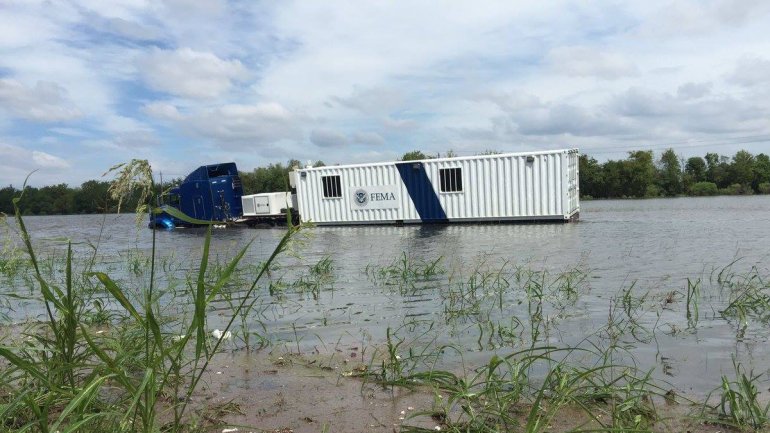 HOUSTON — A FEMA truck headed to help victims of Hurricane Harvey ended up getting stuck in the floodwaters, KDVR reports.
Vicente Arenas, a KDVR reporter, captured a photo of the semi hauling a FEMA trailer surrounded by water in south Houston Wednesday morning.
Arenas said people in the neighborhood thought the water would recede some by now, but it has not.
The toll that Harvey is taking on Texas is staggering.
Already, it has dumped 11 trillion gallons of rain over the state, says Ryan Maue with WeatherBell, a weather analytics company. And by the time Harvey dissipates, the state will have seen 25 trillion gallons of rain, he predicts.
The rainfall has set a record for the most ever from a landfalling tropical cyclone in the continental US. Estimates put eventual total losses at as much as $75 billion. And the death toll continues to climb everyday.
"The word catastrophic does not appropriately describe what we're facing," said Rep. Sheila Jackson Lee, who represents much of Houston. "We just don't know when it's going to end."