This is an archived article and the information in the article may be outdated. Please look at the time stamp on the story to see when it was last updated.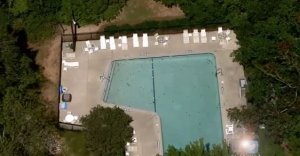 RALEIGH, N.C. — Instead of celebrating what would've been Rachel Rosoff's 18th birthday, her family was filing a lawsuit inside Wake County Superior Court blaming Rachel's electrocution and drowning on the alleged shoddy repair work of two Raleigh companies, WTVD reported.
It was September 3 when the 17-year-old Enloe High senior was found lifeless inside Heritage Point community pool in northern Wake County where she was filling in to be lifeguard that day.
Her family's attorney, David Kirby, says the electrical shock she suffered in the water wasn't enough to kill her but enough to cause her muscles to contract, leaving the strong swimmer unable to move and with no way to fight.
"This was a horrible death," Kirby said. "She was paralyzed by the electricity, but she consciously drowned."