This is an archived article and the information in the article may be outdated. Please look at the time stamp on the story to see when it was last updated.
CLEMMONS, N.C. — The family of a man who was murdered and buried in the backyard of a Clemmons home is speaking out about the beloved son they lost too soon.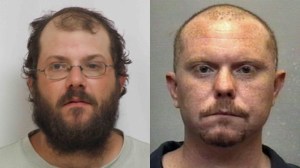 The body of Josh Wetzler was found, along with the body of another man, buried in a yard five years after they were reported missing.
Pazuzu Algarad and his girlfriend, Amber Burch, faced a judge Thursday for a pretrial hearing. The two are accused of murdering Wetzler and Tommy Dean Welch, then burying their bodies five years ago.
Wetzler's family talked to WSOC Thursday.
"He was a doting father he loved his son," said Wetzler's ex-girlfriend, Stacey Carter. She said Wetzler last visited their son Jared in 2009.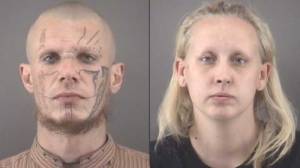 She never saw him again after that. She figured he had left town to find a better job.
But when a friend called with a rumor that his body was buried in Algarad's backyard, Carter went to the police.
Police said they were familiar with Algarad, a self-proclaimed Satanist. Family members said he'd bragged about killing people and burying them in his back yard.
Police went to search for Wetzler, but found nothing.
Weeks later they searched again. This time, they found the two bodies.
"I want to know why. I want to know why," said Wetzler's mother, Martha Wetzler.
Both suspects are due in court on April 30.
Source: WSOC