This is an archived article and the information in the article may be outdated. Please look at the time stamp on the story to see when it was last updated.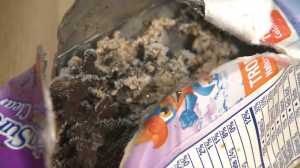 NEW BERLIN, Wis. — A Wisconsin couple claims they found mold inside their 5-year-old son's juice box, according to a report from WITI.
"It took up half of the juice box and at that point it was brown, black, green," Suzanne Hogue told WITI. "I didn't even know what I was looking at at first. I was so shocked when I opened it up. I had no idea what it was. It was so repulsive and it had an odor."
Experts say mold can grown inside any food container if it's exposed to air. It's possible the juice box had a hole in the packaging, allowing air inside and mold to form.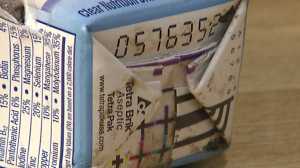 WITI reporter Katrina Cravy did a quick search online and found several other similar reports of mold inside juice boxes.
The problem is not the brand, it's the packaging. Most juice boxes have opaque packaging, making it impossible to see whether a product has gone bad.
Kraft's Capri Sun recently made a big change that includes a clear bottom so parents can see inside the pouch.
Read more: WITI