This is an archived article and the information in the article may be outdated. Please look at the time stamp on the story to see when it was last updated.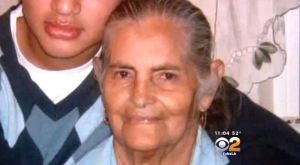 LOS ANGELES — A woman's family claims she was prematurely declared dead and awoke in the hospital's freezer where she ultimately froze to death, according to a report from the Los Angeles Times.
According to the Los Angeles Times, Maria de Jesus Arroyo, 80, had a heart attack in July 2010 and was pronounced dead at White Memorial Medical Center in Boyle Heights, Calif.
When the morticians received her body several days later, she was allegedly "facedown" with "a broken nose and cuts and bruises to her face."
Arroyo's husband and eight children initially sued the hospital claiming the body had been mishandled after her death. A pathologist determined the injuries had likely been sustained while the woman was still alive, an indication she had been "struggling."
The pathologist concluded the injuries likely occurred while she was still alive, saying she had been "frozen alive," "eventually woke up" and "damaged her face and turned herself face down as she struggled unsuccessfully to escape her frozen tomb," according to the report.
"The mortuary found Maria de Jesus Arroyo upside down in the body bag, which told the expert that she was fighting her way out," family attorney Scott Schutzman told CBS Los Angeles.
The case had originally been dismissed by a judge who said it was filed to late, however the court found new information had been presented to the family that changed the circumstances of the ruling.
A court has ruled the family can move forward with a lawsuit against the hospital.
As of Thursday, the hospital has not responded to the allegations.
Read more: Los Angeles Times and CBS Los Angeles