This is an archived article and the information in the article may be outdated. Please look at the time stamp on the story to see when it was last updated.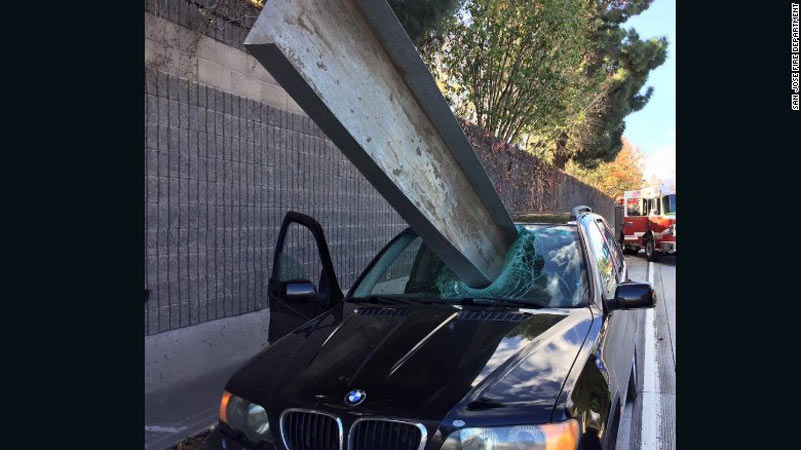 SAN JOSE, Calif. – Luck was on the side of a SUV driver in San Jose, California, who walked away from his vehicle on Friday with just a scratch after a metal ramp crashed through the windshield.
The huge piece of metal fell off of a truck traveling on Interstate 280 southbound, San Jose Firefighters told KRON. It hit the road and bounced in the air before crashing through the windshield of the BMW X5 SUV.
The driver was able to pull off to the side of the road safely.
San Jose Firefighters posted the image on social media with a reminder to "always be alert of your surroundings."