This is an archived article and the information in the article may be outdated. Please look at the time stamp on the story to see when it was last updated.
GARNER, N.C. — Firefighters came to the rescue when both a cat, and a dog, became stuck in a tree on Monday.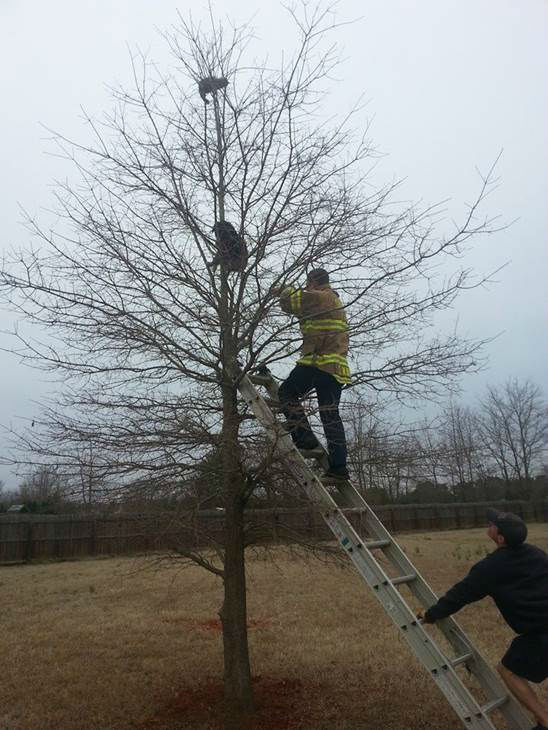 Garner resident Heather Evans told WTVD the Garner Fire Department came to the rescue when her dog got stuck in a tree.
The dog, "Bella," apparently chased the cat up the tree and was stuck for an hour and a half before Garner firefighters used a ladder to get her down.
Bella was not hurt, but Evans says her ego is a little bruised.
Source: WTVD