This is an archived article and the information in the article may be outdated. Please look at the time stamp on the story to see when it was last updated.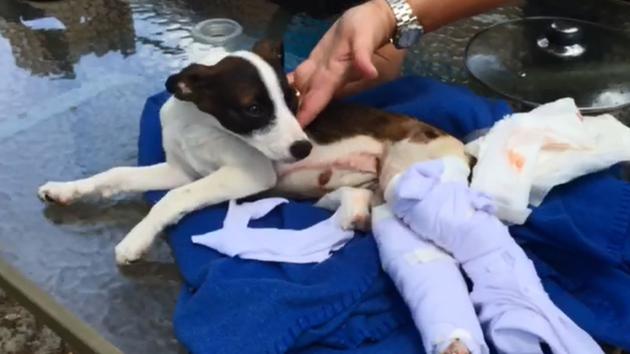 RALEIGH, N.C. — The dog that was burned during a domestic dispute last week was euthanized Monday due to the severity of her injuries, according to WRAL.
Investigators said the Chihuahua mix, Cocoa, was set on fire by a man her owner used to date.
Dominique Clark said she let Cocoa out to play in the yard and when the dog returned to the door she was on fire.
Clark's ex, James Franklin Quick, 23, was arrested for allegedly pouring accelerant on the dog and setting it on fire, according to WRAL.
He was charged with animal cruelty.
According to WRAL, Quick told investigators he didn't understand why people were making, "a big fuss over a dog."
Cocoa was originally treated at Cape Fear Animal Hospital but was taken to Animal Emergency Hospital and Urgent Care over the weekend because she was suffering.
Veterinarians told WRAL she was euthanized late Monday at North Carolina State University.
Animal Emergency Hospital and Urgent Care posted the following message about Cocoa to their Facebook page: