This is an archived article and the information in the article may be outdated. Please look at the time stamp on the story to see when it was last updated.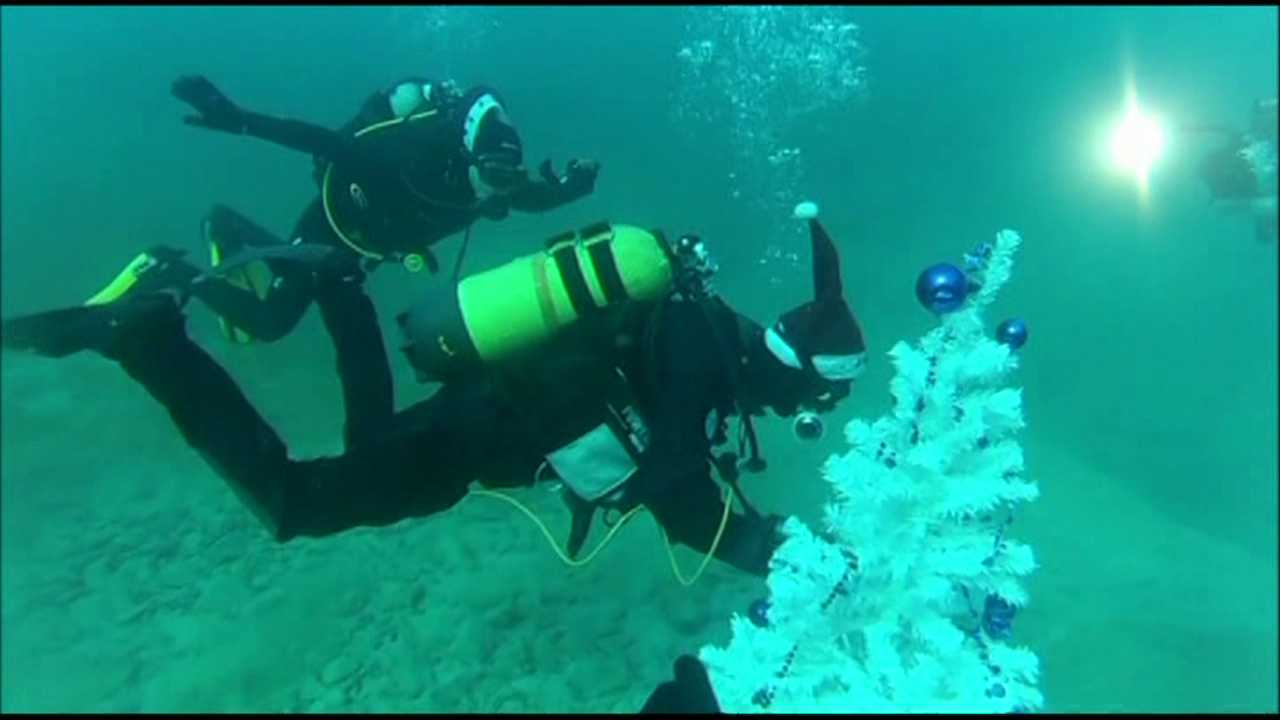 Most people put their Christmas decorations on trees or on their homes – but divers in Bosnia are putting them underwater.
About a dozen rescue divers in Santa hats plunged into the icy waters of a Bosnian lake to put up a tree to bring attention to a local nature reserve.
A park manager says budget cuts have put them in a tight financial position.
Divers say they will collect the decorations after the new year so they won't have a negative effect on the environment.