This is an archived article and the information in the article may be outdated. Please look at the time stamp on the story to see when it was last updated.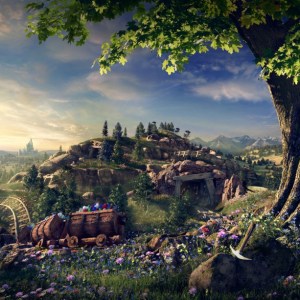 LAKE BUENA VISTA, Fla. — On Monday, Walt Disney Imagineering released a new video of the Seven Dwarfs Mine Train attraction, which includes onboard footage of the attraction and an original CGI onboard video that was created early on during the development of the attraction.
The Seven Dwarfs Mine Train will mark the completion of the New Fantasyland expansion at Magic Kingdom.
The ride is described as a combination of a family roller coaster and a "dark ride." It will feature several interactive elements, including the dwarfs from Snow White and several other characters.
Walt Disney Imagineer Dave Minichiello announced several project updates during a live blog Monday afternoon on the Disney Parks Blog.
"What's interesting about the video is that there's a CGI model, which was the first concept model that we developed for this show. What's amazing is seeing how accurate it was to our initial concept and vision," Minichiello said.
"It has proven to be pretty amazing and a very smooth attraction," Minichiello said.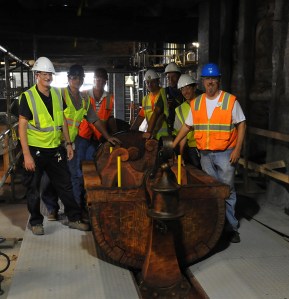 "It's a completely new experience – not only having the sensation of pivoting back and forth and it varies throughout the attraction. You feel differences in the various terrain around the mountain," Minichiello said.
The attraction is expected to open this spring.
"Each mine train is very unique and we wanted to make them look like they were used in different times," Minichiello said. "When you see the vehicles themselves, there's a lot of layering to them. While you go to the mine and there's a lot of rustic wood and wood graining throughout the attraction, some of the wood carving is something you seen in the film and we've picked that up. The scale and the character of everything around you starts to go into the dwarfs' world."
"It's that final gem in the overall New Fantasyland project and we are excited to share it with our guests. For myself and all of our team members, it has been really special to bring all these stories into Magic Kingdom for our guests to experience," Minichiello said.
Read more: Disney Parks Blog