This is an archived article and the information in the article may be outdated. Please look at the time stamp on the story to see when it was last updated.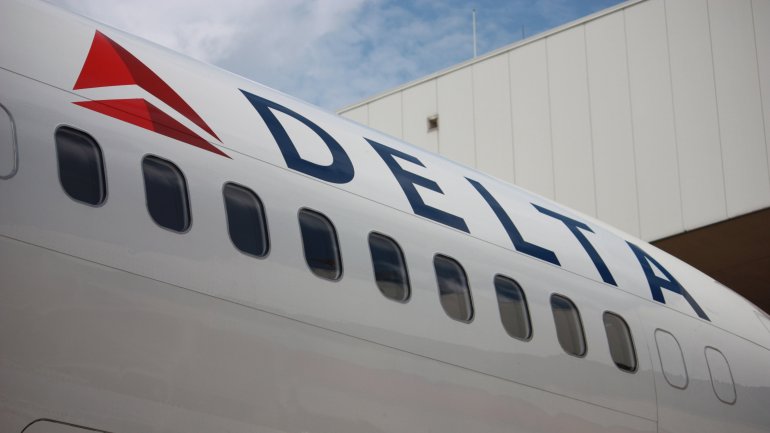 There's something missing from the movie "Carol," at least if you are watching it on a Delta Air Lines flight. Passengers are upset that the airline is showing an edited version of the movie that takes out a sex scene and a same-sex kiss.
The Todd Haines movie depicts an affair between two women in the 1950s and stars Cate Blanchett and Rooney Mara. The theatrical release of the movie was rated R and showed some nudity.
Comedian Cameron Esposito noticed the missing scenes during a recent flight and tweeted about it on Wednesday. She said that while she was watching a kiss-free version of the film, her seatmate was able to watch "something where Paul Giamatti was participating in BDSM."
BTW my seatmate totally watching something where Paul Giamatti was participating in BDSM w/ a lady but CAROL had no kissing!?

VERY MAD.

— Cameron Esposito (@cameronesposito) August 3, 2016
This is not dirty pic.twitter.com/zDOZMDIGXS

— Cameron Esposito (@cameronesposito) August 3, 2016
Delta does not actually edit any of the movies that are shown on its flights. It doesn't have the rights to make any changes to the films. Instead, the airline can request one of two versions of a film from the company handling distribution: the version shown in movie theaters or an edited version.
How it chooses between the two is based on overall content. In this case, Delta says it went with the cut version because of nude scenes in the film, not the kissing.
"If we were worried about kissing we wouldn't be showing the film, but because there are scenes with more than a few seconds of nudity, we opted for the edited version instead of the theatrical version," said Delta spokesperson Liz Savadelis in a statement.
"Carol" screenwriter weighed in the flap with a tweet.
domestic airlines that took the theatrical rather than edited version: American and United.

— Phyllis Nagy (@PhyllisNagy) August 4, 2016
United said it didn't offer any version of "Carol" on its flights, despite reports that it was showing the full movie. American did not respond to a request for comment.
The Weinstein Company handled the theatrical release of the film in the U.S., but the distribution deal with airlines was handled by Hanway Films and Cinesky Pictures. Cinesky said it was a "non-issue."
"Any film over a rating of PG has standard edits for airline use. They include such topics as airline tragedies, inflight terrorism, language, excessive violence, sexual content, racial and religious slurs, etc.," said a spokesperson from Cinesky Pictures. "There is nothing out of the ordinary in the global edit airline guidelines."