This is an archived article and the information in the article may be outdated. Please look at the time stamp on the story to see when it was last updated.
THOMASVILLE, N.C. — Davidson County Community College guest Tory Belleci helped shed some light on the importance of math and science while sharing some of the many urban myths and legends he tests on the Discovery Channel's show, "MythBusters."
The event, held recently on the Davidson Campus, was part of the Campus Speaker Series.
Belleci took students, faculty, staff and community members behind the scenes of the show to uncover the truth behind many popular myths and legends.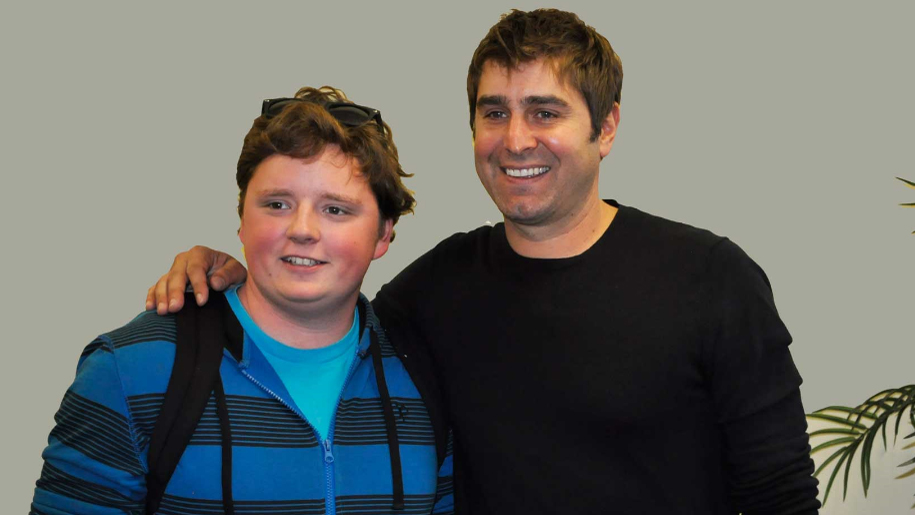 He also shared some of the many injuries he's personally experienced during the wild experiments throughout the show's seasons.
But those wild experiments are always fueled by math and science – a key element in testing the myths.
"MythBusters didn't set out to be a science show. It was for entertainment. I thought I didn't need math and science to go into special effects, but I was wrong," Belleci said. "They play a very important role in what we do on the show, and sometimes, there are variables we do not see that change the result."
Students such as Trevor Long, who is working toward an Associate in Science degree, enjoyed getting to see Belleci.
"I love the show; it's great," said Long, who one day hopes to earn a degree in mechanical engineering and work in motorsports. "I've been interested in math, technology and science – the STEM subjects – for a long time. It's exciting to meet a member of this group who has made a living at it."
Fellow student Monica Matamoros also watches MythBusters and was excited to get answers about the program.
"I thought his presentation would be pretty cool, and I loved it," said Matamoros, who is working toward both an Associate of Art and Associate of Science. "I love that he answered questions about the TV show, including his reactions to the different experiments they've done."
Matamoros, who hopes to be a clinical psychologist in the future, noted that she never thought about common myths being so scientific and math related.
"It makes me think of a lot of things in real life that you can relate to school subjects; it was really interesting," she said.
And it was school that helped Belleci get where he is today.
In fact, he shared details about his background and how education helped him to succeed. He spent two years in a local junior college, and then transferred to San Francisco State University where he graduated from its film school.
"Going to junior college was very instrumental for me," Belleci said. "It allowed me to work for two years and the tuition wasn't as much as the state university. My parents – in particular my dad – were really into having us do it on our own. And so it was like 'I'll help you once you get to college, but I'm not going to pay for your education. You need to work; you need to save.' The best way to do that was going to junior college for two years."
He added that participating in internships during college is also incredibly important.
"For a lot of people in college, not knowing what they are going to do after school, internships are a great way of getting your foot in the door of whatever industry you want to go into," Belleci said. "It allows you to get in there, meet the people you want to meet and show them that you are a hard worker, and you're good at what you're doing."
Lynne Watts, director of Student Life and Leadership at DCCC, noted that Belleci's presentation gave current college students – and even future college students – encouragement to study and work hard to achieve their goals.
"We aim to give our students tools they can take with them when they graduate from DCCC," Watts said. "Guests like Tory Belleci show students a prime example of how math and science can be so exciting."
That message rang true with Henry George, 8, from Thomasville who jumped at the chance to see Belleci during a day off from school. "I love it when they blow things up on the show," he said, adding math is his favorite subject.
MythBusters, in its 14th season, follows a cast of special effects experts as they attempt to test and debunk urban myths and legends with wild experiments.
Some myths the team has put to rest include: whether dirty cars are more fuel efficient than clean cars, if plugging a gun barrel causes it to backfire, and if it is possible to beat police speed cameras.
While on "MythBusters," Belleci has jumped out of several planes, wake-boarded behind a cruise ship, been chased by a crocodile, stared down a bull and swam with sharks.