This is an archived article and the information in the article may be outdated. Please look at the time stamp on the story to see when it was last updated.
ROWAN COUNTY, N.C. — A Salisbury woman has been arrested and accused of scamming a Rowan County woman out of $24,000 for a proposed movie about veterans.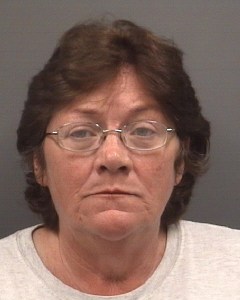 Sue Lee Roberson, 55, of Granite Quarry, is charged with one count of obtaining property by false pretenses.
According to the report at the Rowan Sheriff's Office, Roberson told the operator of Saving Grace K9s that she needed the money, a total of $23,978.97, to set up a video production called "Heroes On The Edge."
Roberson also said the money would be returned once the production was completed.
Investigators say the video production company was not aware of the project, never received any money, and was not involved with Roberson, according to WBTV.
Roberson was charged and has been released on $5,000 bond.
Source: WBTV