This is an archived article and the information in the article may be outdated. Please look at the time stamp on the story to see when it was last updated.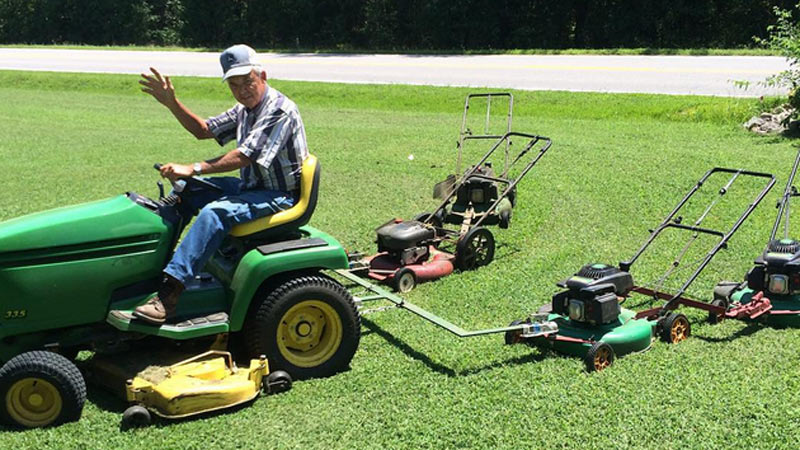 DANVILLE, Va. — A man who lives just outside Danville has invented a new way to take care of his lawn.
Perry McGregor, 69, created a homemade device to mow his 8-acre yard by attaching four extra lawn mowers for maximum coverage.
It takes him five hours to finish his yard — fueling up each mower every hour.