This is an archived article and the information in the article may be outdated. Please look at the time stamp on the story to see when it was last updated.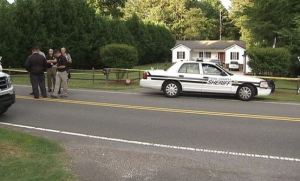 YORK COUNTY, S.C. — Authorities in York County are investigating after they said four people were shot and killed at a Rock Hill home Sunday.
WSOC has learned that one of those victims is an Assistant York County Manager.
Deputies arrived at the home on Dunlap Roddey Road after 4 p.m. and found the bodies of the four people.
The coroner's office identified those killed as 55-year-old Randy Moore, his 50-year-old wife, Anna Moore, 31-year-old Jason Lockamy — Anna Moore's adult son — and 31-year-old Lora Young, Lockamy's girlfriend.
READ MORE: WSOC