This is an archived article and the information in the article may be outdated. Please look at the time stamp on the story to see when it was last updated.
HIGH POINT, N.C. — People throughout the community will come together Friday afternoon to say goodbye to a man who dedicated his life to helping others.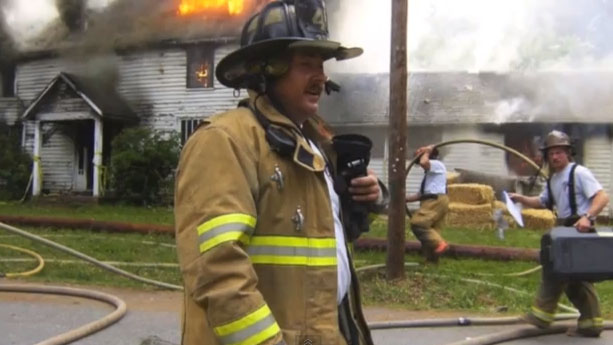 High Point Fire Equipment Operator and firefighter Todd Martinez was hit and killed by a car while he was riding his bike on Sunday.
The accident happened on Scalesville Road in Summerfield, not far from his home.
The driver, Andrew Barham, 19,  told police he never saw Martinez. His has been charged with felony hit-and-run.
Martinez was riding bikes with his wife when he was hit. He also leaves behind two boys, ages 12 and 14.
The funeral will be held at Immaculate Heart of Mary Church in High Point on Friday.
U.S. 74 will be closed 12:30-2:30 p.m. from Johnson Street to Eastchester and Eastchester will be closed from U.S. 74 to North Centennial Street for the funeral procession.