This is an archived article and the information in the article may be outdated. Please look at the time stamp on the story to see when it was last updated.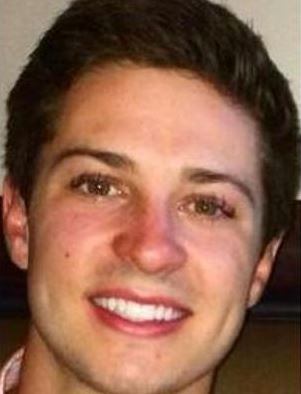 CLEMSON, S.C. — More details are being released in the death investigation of Clemson University student Tucker Hipps after his body was found in Lake Hartwell on Monday, WHNS reported.
Oconee County Sheriff's Office spokesperson Jimmy Watt said Hipps was on a voluntary pledge run with about 30 other pledges and brothers of the Sigma Phi Epsilon fraternity when he began to fall behind the group.
What happened next is not known because Watt said no one saw Hipps fall into Lake Hartwell from the Highway 93 bridge that crosses over the Seneca River portion of the lake.
When he did not show up for breakfast, brothers began to look for and contact him Hipps, then they notified Clemson University police that he was missing about 1:45 p.m., according to the college. His body was found less than two hours later.
According to the deputy's report initially filed, deputies said the discovery was first reported as a drowning.
But the Oconee County coroner said Hipps died from a head injury consistent with a fall from about 20 feet above where he was found in the water, close to campus and YMCA Beach.
As of Wednesday morning, deputies said they have spoken to 50 people including 30 fraternity members as part of the investigation. Watt said based off of at least one witness who saw the runners, they do not believe the group had on reflective gear.
In the wake of Hipps' death and investigation, the university suspended all social and new-member initiation activities for the 24 fraternities at Clemson in the wake of recent reports of violations of the law or student conduct code.
And while SigEp's national office and others have noted allegations of hazing on social media in connection to Hipps' death, Oconee County Sheriff Mike Crenshaw said the investigation has not revealed that.
"So far, there has been no indication in the Oconee County Sheriff's Office investigation that hazing played a part in the death of Tucker Hipps," Crenshaw said in a statement released Tuesday.
Watt stressed that there is no evidence or indication so far that there were any signs of hazing, but they are still investigating.
Deputies are asking anyone who may have seen something around 5:30 a.m. Monday in the area of the Highway 93 bridge to call 864-638-4111 to provide your information.
As the investigation continues, students and friends were left to grieve together and remember they legacy they say Hipps left behind.
Vigils held as friends, family mourn loss of Clemson student
Two rival universities united in their grief for the loss of a college student from the Upstate, and many more across other campuses wore orange to show support for those who knew Hipps.
In his 19 years, Hipps touched a lot of lives in his hometown of Piedmont and around the state as he was an athlete, member of Palmetto Boys State and active in his church.
His family and friends, fraternity brothers, classmates and many more filled Bowman field with candles and cell phones to light up Tuesday's dark sky and mourn the loss of the Clemson University sophomore. And two hours south in Columbia, students from the University of South Carolina filled the steps of the State House to say their goodbyes.
"I think this enables us to focus on the positive influence that he had on so many," said David Fleming, who knew Hipps through his involvement with Boys State. "He was a great guy and one that we should be positively influenced by and one to be more like."
"He was just full of life and loves people, and they in turn loved him," said Dr. David Gallamore, senior pastor of the church Hipps attended.
And outside of the Clemson area, the motto "one state, two schools" was evident in Columbia, where longtime friends and others who did not know Hipps gathered in orange to light candles in his remembrance Tuesday night.
"Everyone showed up with the spirit of Tucker in them, I couldn't ask for anything more," said Gianna Lanz, a fellow Wren High graduate with Hipps and USC sophomore.
Lanz and other Wren graduates organized the vigil.
"I just woke up this morning thinking, we need to do something for Tucker," Lanz said. "It's solid orange for Tucker, I wore this around campus – got the weirdest looks obviously because we're at USC."
"Tucker when you met him, I mean, you fell in love with him immediately. He was your best friend just right off the bat," said Nic Simmons, who played football with Hipps at Wren.
And though many of his high school and Boys State friends went to different schools, they kept in touch and were deeply affected by the news of Hipps' death.
"He did the bridge program first year, and then he came to Clemson this year … and then all the time he kept talking about, 'I can't wait to rush; I can't wait to pledge a fraternity,'" said friend Jordan Caldwell, a Wren graduate and junior at USC.
For all those impacted by his loss, the university is providing grief counseling to those in need.
Arrangements have not been released yet for Hipps.