This is an archived article and the information in the article may be outdated. Please look at the time stamp on the story to see when it was last updated.
PLEASANT GARDEN, N.C. — The child who was bitten by a snake at Pleasant Garden Elementary School on Monday is recovering.
Jeff Pilkenton says his daughter, Ayslee, is recovering after she was bitten by a copperhead. He says no anti-venom was used at the hospital because her heart rate and breathing was stable.
He also says Ayslee can't yet walk on her foot, but is doing better and may be able to go back to school on Friday.
The girl was bitten during recess and staff immediately called 911.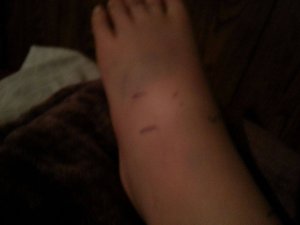 The school's principal canceled recess for the remainder of the day and maintenance crews put down a special powder outside designed to help keep snakes away. The crews also looked for any additional safety concerns.
There are 37 species of snakes in North Carolina, but only six of them are venomous. According to the North Carolina Museum of Natural Sciences, they are the copperhead, canebrake rattlesnake, eastern diamondback rattlesnake, pigmy rattlesnake, cottonmouth (or water moccasin) and coral snake.
Snake calls are on the rise so far this year. The Carolinas Poison Center got 71 calls for snake bites last month, compared to 19 calls in April 2016.
Rick Bolling, curator of reptiles and amphibians at the Greensboro Science Center, blames a mild winter, driving the snakes out of hibernation early.