This is an archived article and the information in the article may be outdated. Please look at the time stamp on the story to see when it was last updated.
CHARLOTTE, N.C. — A student in Charlotte may soon have her art on the Google homepage for millions to see.
On Tuesday, Google announced the 50 state winners in its seventh annual "Doodle 4 Google" competition.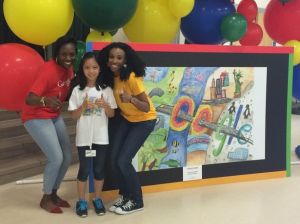 Hailey Kim of Charlotte is North Carolina's winner.
The contest is open to K-12 students across the United States to redesign the Google logo inspired by the theme "If I could invent one thing to make the world a better place …"
The third grader from Providence Spring Elementary School won with her doodle, "Space Traveling Tunnel," depicting a tunnel that would allow people to travel around the world at super high speeds and foster more face to face connectivity, according to WSOC.
Hailey's doodle was selected from tens of thousands of entries received this year. Other students' ideas ranged from water purification to advanced robotics and nutrition solutions.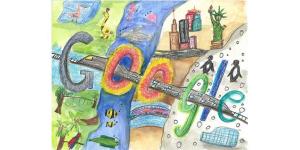 Folks across the nation can vote for their favorite doodle from April 29-May 9. The public vote will determine the five national finalists, one from each age group.
Google will announce the five national finalists and national winner on May 21.