This is an archived article and the information in the article may be outdated. Please look at the time stamp on the story to see when it was last updated.
KERNERSVILLE, N.C. -- Charges have been filed against a man who hit and killed an 11-year-old boy at a bus stop in December.
Billy Roger Bailey from Kernersville has been charged with Class H felony for passing a stopped school bus, causing death.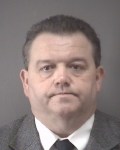 Hasani Wesley, 11, was struck by a Jeep on Dec. 19 at the intersection of Shaddowfax Drive and Old Hollow Road.
Troopers said the bus stop arm was deployed at the time of the accident.
He died as a result of his injuries.
Bailey is placed under a $50,000 bond and his next court date is scheduled for March 14th at 9 a.m.
He could face up to 25 months in jail.