This is an archived article and the information in the article may be outdated. Please look at the time stamp on the story to see when it was last updated.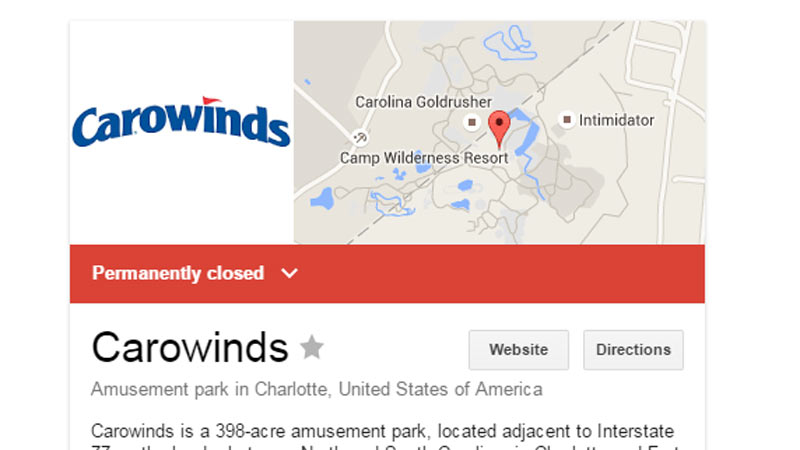 CHARLOTTE, N.C. – Carowinds amusement park in Charlotte is not "permanently closed," despite what Google may say.
Anyone who has recently Googled "Carowinds" may have noticed that the Google search results indicate at the top of the page that the park is "permanently closed."
The park is currently not in season and the 2016 operating dates have not been announced yet. But Carowinds is already offering their 2016 season passes.
On Wednesday, the amusement park offered a glimpse of the construction of a 25-acre water complex being built where the Thunder Road roller coaster once was.
The park also recently announced plans to open the world's first "intra-active 3-D game experience" with "Plants vs. Zombies."
The nearly-400-acre amusement park sits on the North Carolina-South Carolina line and features several attractions, including the Fury 325 roller coaster which reaches speeds of 95 mph.
It is unclear why Google said the park is "permanently closed." Google users have the option of reporting the error.