This is an archived article and the information in the article may be outdated. Please look at the time stamp on the story to see when it was last updated.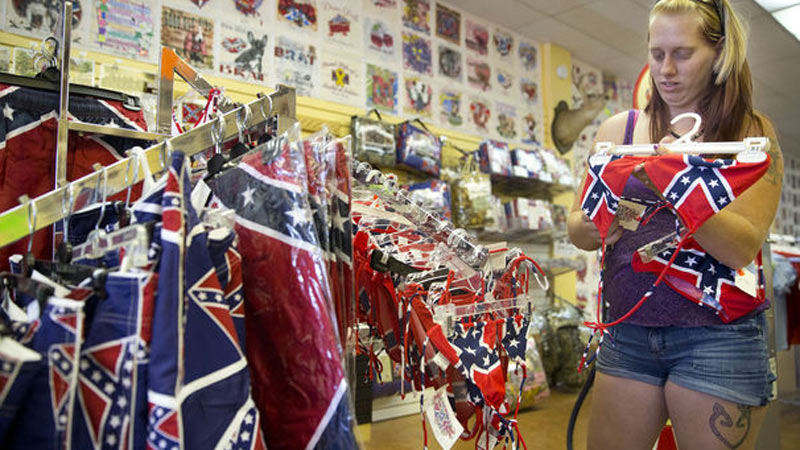 BURLINGTON, N.C. — By mid-morning, the Confederate flag — for some, a symbol of heritage and for others, one of hate — had been lowered and removed from the South Carolina Statehouse amid strong support and strong backlash.
But it had been long gone from the racks of Dixie Outfitters. Owner JR Faircloth can't keep it in stock for his Triad customers.
"As soon as we get them in, they're gone," said Faircloth's wife, Laurie.
Faircloth's store in the Burlington Outlet Village sells Confederate-themed merchandise — everything from bed comforters to bikinis. And he said sales of those items have spiked in the month since nine people were shot to death inside the historic Emanuel AME Church in Charleston, S.C. Dylann Storm Roof, a 21-year-old from Eastover, S.C., has been charged with the shooting, which is being investigated as a hate crime. All the victims were black, and Roof is white.
Read full story: The Greensboro News & Record