This is an archived article and the information in the article may be outdated. Please look at the time stamp on the story to see when it was last updated.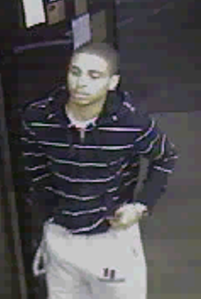 BURLINGTON, N.C. — Police are searching for a man in connection with the armed robbery of a convenience store on Tuesday evening.
Officers responded to the Sav Way at 2753 Alamance Road shortly after 8 p.m.
The suspect allegedly entered the business and approached the counter where he displayed a firearm in his waistband and demanded money. He was given an undisclosed amount and fled the scene.
According to the employee, the suspect was a black male in his late teens to early 20s with a thin build, approximately 5 feet 8 inches tall, wearing a black hooded jacket with light colored stripes and grey sweatpants at the time of the incident.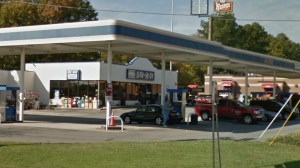 The suspect left the scene in a light colored late model sedan, possibly a Mitsubishi Galant, traveling north on Alamance Road.
Anyone with additional information in this case is asked to contact the Burlington Police Department at 336-229-3500 or Burlington Crimestoppers at 336-229-7100.