This is an archived article and the information in the article may be outdated. Please look at the time stamp on the story to see when it was last updated.
BURLINGTON, N.C. — Burlington Police are looking for a man they say punched a woman and then led police on a high-speed chase Sunday.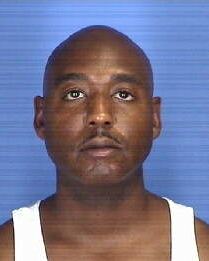 Police responded to an assault call around 5:48 p.m. Sunday in the area of North Beaumont Avenue and Beaumont Court to find a woman who said she had just been assaulted by her ex-boyfriend.
The victim said she was driving her black 2005 Toyota Camry to the store when her ex-boyfriend Lover Thomas, 43, punched her in the face. When she pulled the car over, Thomas pulled her out of the vehicle and drove away.
The victim was taken to Alamance Regional where she was treated for a broken nose and a contusion to her right eye.
Officers later located Thomas and attempted to initiate a traffic stop, but Thomas failed to stop leading them on a brief pursuit. Officers canceled the chase for safety reasons.
Thomas is still wanted by the police and has warrants out against him including felony flee to elude, no operator's license, assault inflicting serious bodily injury and larceny of a motor vehicle.
The 30 day tag number for the 2005 Toyota Camry is unknown at this time.
Anyone with information regarding this incident is asked to call Crime Stoppers, at 229-7100 or Burlington Police at 229-3500.