This is an archived article and the information in the article may be outdated. Please look at the time stamp on the story to see when it was last updated.
BURLINGTON, N.C. — A man was arrested Tuesday after police say he assaulted another man with a cane and a cinder block during an altercation that spurred over a barking dog.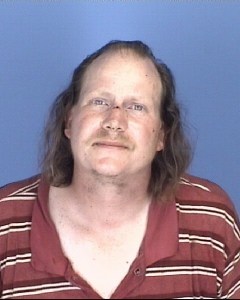 Police say Terry Leon Gwynn, 54, was visiting a home at 1008 Louis Street when an argument broke out at 1010 Louis Street over the noise of a barking dog.
Gwynn told police he attempted to stop the arguing by talking to the homeowner.
The homeowner, identified as Billy Lipscomb Jr., 34, then hit him with a cane, which caused him to lose consciousness.
When Gwynn regained consciousness, he punched Lipscomb in the nose and the two began to fight, police say.
Witnesses said that during the altercation, Lipscomb was on top of Gwynn and used a cinder block to hit Gwynn in the head and knock him unconscious again.
Both Gwynn and Lipscomb were transported to the hospital with minor injuries.
Lipscomb was placed in the Alamance County Jail under a $75,000 bond.