This is an archived article and the information in the article may be outdated. Please look at the time stamp on the story to see when it was last updated.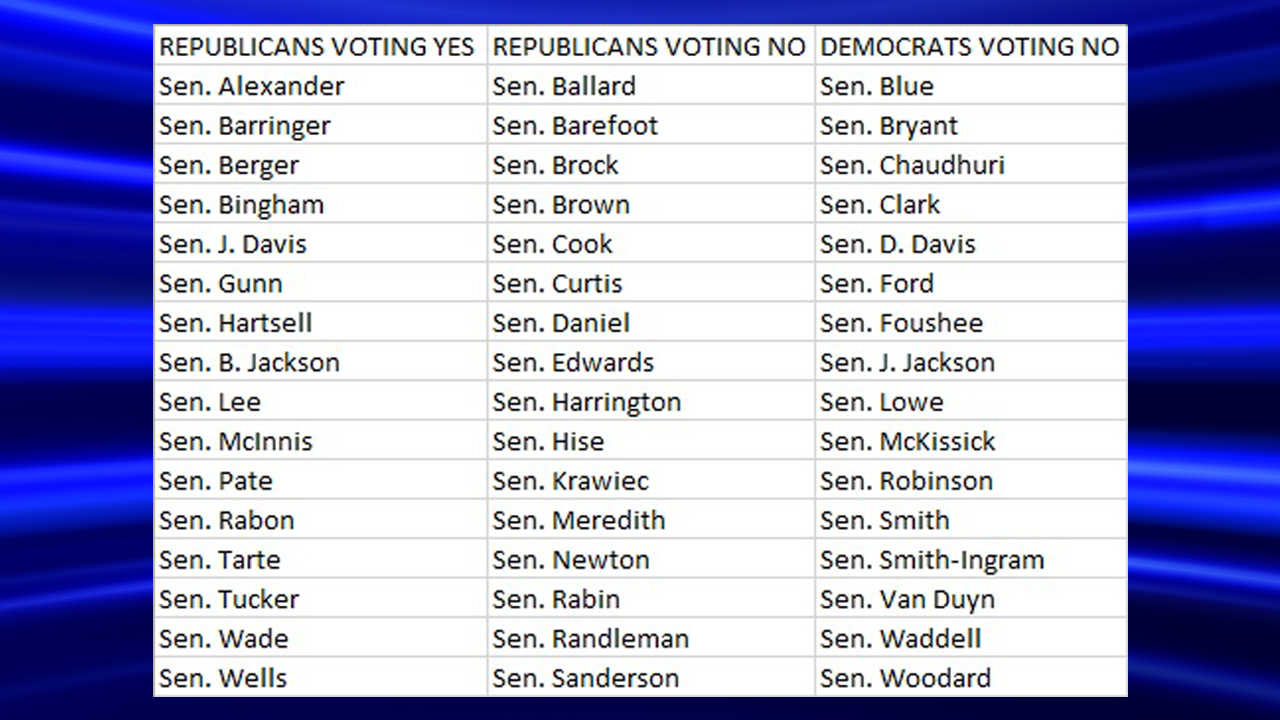 RALEIGH, N.C. — After a contentious fifth special session, proclaimed by Governor Pat McCrory to repeal House Bill 2, no progress to repeal the law.
Only one bill came to a vote late into the evening in the Senate, Senate Bill Two. Introduced by Senate President Pro Tempore, Phil Berger (R) Rockingham, the bill had two essential parts.
The first part would repeal House Bill 2, the second would create what Sen. Berger calls a "cool down" period, where local city governments could not pass any non-discrimination ordinances, similar to Charlotte's that spurred the legislation in the first place.
Initially, that period was supposed to last six months. Sen. Berger pushed an amendment to extend it even further, so the moratorium would go for the entire 2017 General Assembly session and 30 days afterwards.
Democrats protested this second element vehemently on the Senate floor, saying "This was not the deal" they agreed too.
One provision of HB2 prevents local municipalities from passing non-discrimination ordinances, so Democrats saw the moratorium as an extension of a critical element of the bill.
Senator Berger made a motion to divide the two parts of the bill into two separate votes. If either vote lost, the bill would die. Knowing this, Democrats unanimously voted against an HB2 repeal, knowing the attached moratorium would be next on the plate.
Ultimately, the bill failed 32-16 against. Republicans were split on the vote 16-16. Here's a list of Senators and how they voted.