This is an archived article and the information in the article may be outdated. Please look at the time stamp on the story to see when it was last updated.
FAYETTEVILLE, N.C. — Human remains found Wednesday near Fayetteville have been identified as those of an area woman who had been missing since her boyfriend was found shot to death more than a week ago. 
On Friday, police said the remains had been positively identified as those of 26-year-old Denika Leshalle Jones. 
A pedestrian discovered the remains Wednesday afternoon in a wooded area in the outskirts of the Fayetteville city limits off Gregory Street, police said. 
Police said they had been searching for Jones since the afternoon of May 15, when 35-year-old Tommy Loren Webb — the man she had been dating and living with — was found murdered in their home at 1722 Gardenia Ave.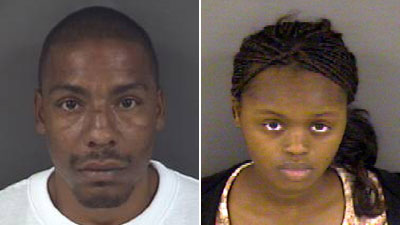 Before Jones' body was discovered, police said they believed she was in danger due to "evidence collected at the scene."
When Webb's body was found, police said he had been shot at least once. 
Police said a homicide investigation is ongoing and more information would be released as it becomes available. 
Anyone with further information is asked to call Fayetteville police at (910) 433-1830 or Crimestoppers at (910) 483-8477.