This is an archived article and the information in the article may be outdated. Please look at the time stamp on the story to see when it was last updated.
RALEIGH — A Raleigh woman was allegedly fatally stabbed by Jonathan Wayne Broyhill, who was her husband's best man at their wedding in 2009.
Jamie Kirk Hahn, 29, was badly injured, along with her husband Nation Hahn, 27, when police said Jonathan Wayne Broyhill – who was formerly a close friend to the well-known political couple and was Hahn's best man – allegedly stabbed the woman and wounded her husband at their North Raleigh home earlier this week, WTVD is reporting.
According to a statement by the Hahn family, Jamie passed away shortly before 2 a.m. Wednesday as a result of the attack.
"Jamie lost her struggle to live this morning," the family said in a statement. "We lost a beautiful and loving wife, daughter and friend. We all lost a pure and brave spirit."
Nation Hahn was treated and released.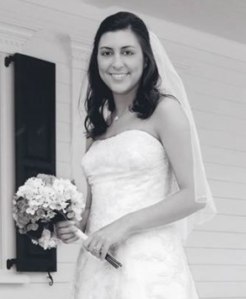 The family said they were inspired by how the community rallied behind Jamie.
"It is our fervent hope that an even larger community will be inspired now by the way she lived her life," the family continued. "She dedicated her life and her work to the ideal that we were put on this earth to care for those who need an extra measure of care. She believed in justice, opportunity and fairness for all. Her light will shine on in all of us who knew and loved her."
The couple was married in 2009 and Broyhill was Nation Hahn's best man.
According to WTVD, Broyhill has been charged with attempted murder and assault with a deadly weapon with intent to kill inflicting serious injury. Raleigh police said they are in the process of charging him with murder following Jamie's death and arrest warrants are expected to be served once he is released from WakeMed.
Sources told WTVD a possible motive for the attack could involve missing money. Broyhill apparently kept the books for Jamie Hahn's business and political campaigns.
All three attended the University of North Carolina at Chapel Hill.
A spokeswoman at WakeMed said Broyhill is currently listed in good condition.
Read more: WTVD