This is an archived article and the information in the article may be outdated. Please look at the time stamp on the story to see when it was last updated.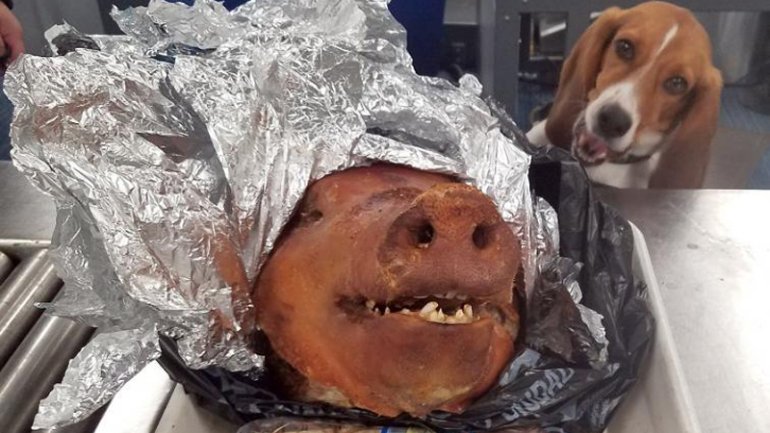 ATLANTA — U.S. Customs and Border Protection find people trying to travel with some unusual things, but Beagle K-9 "Hardy" found something unique on Thursday.
A passenger was trying to bring an entire roasted pig head from Ecuador to the United States, CBP reports.
The nearly-2-pound head was found in a checked bag at Hartsfield-Jackson International Airport in Atlanta.
Hardy, a CBP agriculture detector K-9 and member of the "Beagle Brigade," drew attention to one traveler, leading to the discovery.
Officials seized the head and destroyed it.
"Our best defense against destructive pests and animal diseases is to prevent the entry of prohibited agriculture products from entering the United States," said Carey Davis, CBP Area Port Director for the Port of Atlanta, in a news release. "This seizure at ATL illustrates the tremendous expertise of our four-legged K-9 partners in protecting the United States."
Pork products from other continents are prohibited from coming in the United States.
According to CBP, this prevents potential introduction of foreign animal diseases like Classical Swine Fever and Swine Vesicular Disease.