This is an archived article and the information in the article may be outdated. Please look at the time stamp on the story to see when it was last updated.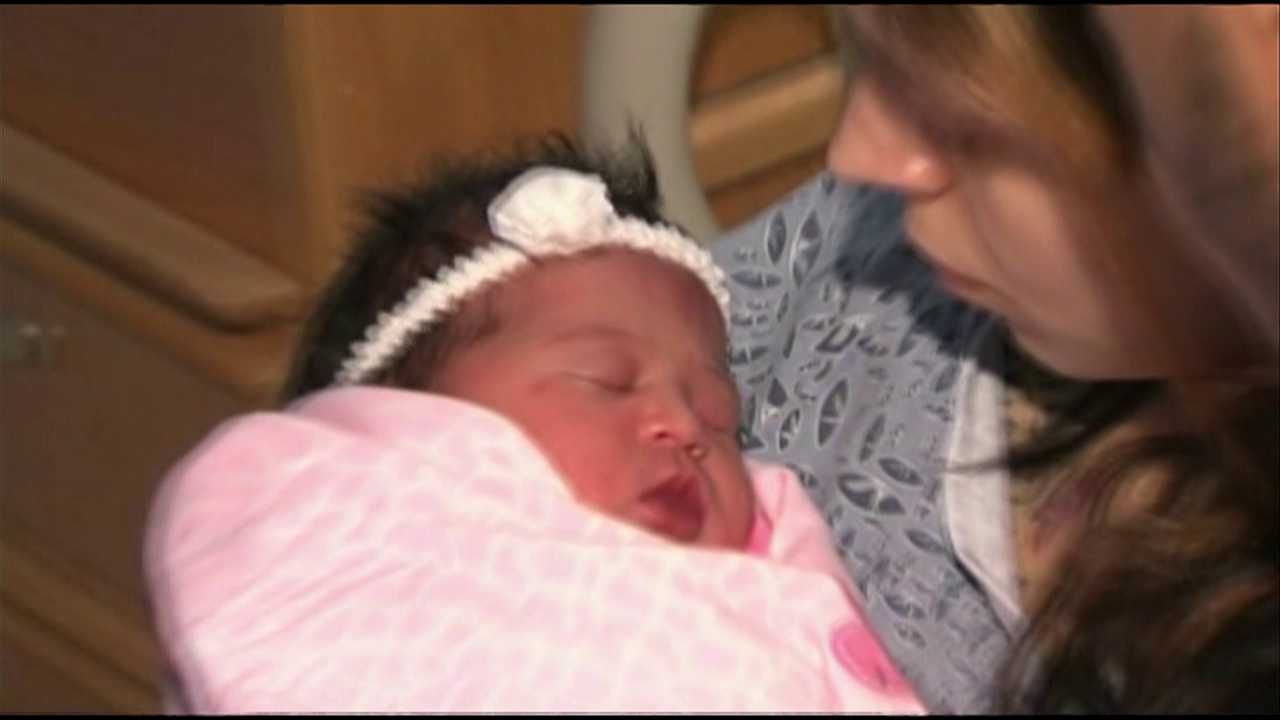 We have all heard the reports of record snow fall in the Northeast – but here is one story to bring joy in the situation.
Baby Nohely was delivered in Massachusetts right in the middle of the blizzard.
Ericka Beuno said she went into labor and called 911 from her home. Responding emergency medical workers could not get up the steep hill, so the National Guard stepped in.
The National Guard made their way to the house with snow plays and a Humvee.
The baby and the mother are both doing well as they stay warm at UMass Memorial Medical Center.