This is an archived article and the information in the article may be outdated. Please look at the time stamp on the story to see when it was last updated.
ROCKINGHAM COUNTY, N.C. -- The Rockingham County Sheriff's Office is searching for a missing Madison man who may have fallen into a hole in a wooded area.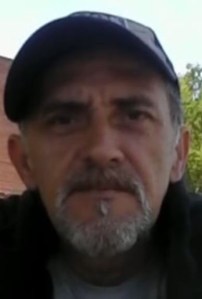 According to the sheriff's office, at 2:20 p.m. Thursday, 911 dispatchers received a call from a family member of Roy Lee Reid, 44, of Madison.
The family member said Reid had contacted him via cell phone and said he had fallen into a hole in a wooded area near some railroad tracks around Dodge Loop.
Search and rescue efforts by the sheriff's office, Rockingham County Emergency Management and other emergency services personnel are ongoing at this time, the sheriff's office said.
Emergency Management Director Robert Cardwell said professionals from 14 nearby agencies are on scene. Leaders have divided the search around the Dan River into a grid system so they can best utilize the men and women responding and not go over the same ground twice.
"When you get information that an individual has fallen 25 feet into a well and is in water that is a pretty critical event critical rescue needs to take place," said Cardwell. "When you're looking for a needle in the haystack it's pretty difficult."
Rescuers said they believe Reid's cell phone may have died after he made contact with the family member.
Meanwhile, friends and family members have gathered at the command post asking to help in the search but Cardwell said because of the dark and the cold its best just to use the professionals during the night search. They have tools like thermal imaging cameras and helicopters to aid the search. Cardwell said they'd also use ATVs and other motorized vehicles if they think it can help.
"We're in a pretty desperate time frame with the storm coming in its obvious we're going to have some pretty severe weather so naturally it's imperative we find him," said Cardwell.
Cardwell said he doesn't anticipate the search ending until the snow begins falling because those crews will be needed for emergencies tied to the snow.
Anyone that may have information about Reid's whereabouts is asked to call 911 immediately.