This is an archived article and the information in the article may be outdated. Please look at the time stamp on the story to see when it was last updated.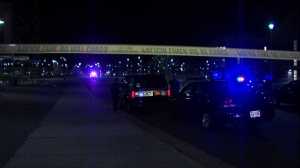 GREENSBORO, N.C. — Police are searching for four suspects in connection with a shooting at North Carolina A&T State University on Saturday night that injured a student and prompted the university to be placed on lockdown for nearly an hour.
Officers responded to 1505 Bluford Street around 10 p.m. in reference to a shooting. Police found Devine Eatmon, 21, on the sidewalk suffering from serious injuries.
Eatmon was transported to Moses Cone Hospital with non-life threatening injuries.
Officers determined one or more suspects discharged firearms in a grassy area near McCain Hall on the campus. The victim, who was described by police as a "considerable distance from the suspects", was struck by one round.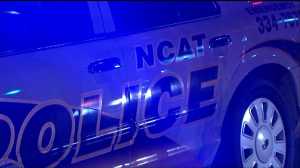 Police told WGHP four suspects are being sought in connection with the shooting, according to police.
No additional suspect information was available.
Campus was placed on lockdown at 10:30 p.m. Saturday as the campus was celebrating homecoming. The lockdown was lifted around 11:15 p.m. because students observed the suspects leaving campus, according to school officials.
No other information is available at this time.