This is an archived article and the information in the article may be outdated. Please look at the time stamp on the story to see when it was last updated.
GREENSBORO, N.C. — A 21-year-old man has been arrested in connection with a double homicide that occurred Monday in Greensboro.
Greensboro Police responded to a shooting at The Arbors apartment complex on Hewitt Street around 4:31 p.m. Monday, Sept. 1.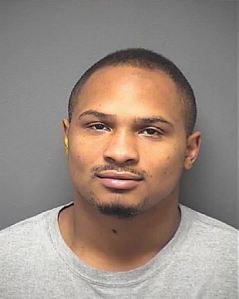 Four men were shot, two later died at the hospital.
Elijah Dominique Jordan, 21, of Greensboro, was arrested by police around 11:15 p.m. Wednesday.
Jordan is charged with two counts of first degree murder for the deaths of Marquise Deswan Alexander, 27, and Daquis Eugene Williams, 18, both of Greensboro.
The two were transported to the hospital where they later died from their injuries.
He also faces two counts of attempted first degree murder for shooting Kelvin Demetrius Williams, 24, and Tirrod Derell Marsh, 27, also of Greensboro.
Williams and Derell remain in stable condition.
Police say Jordan, a validated gang member, got into an argument with one of the victims, which led to Jordan shooting the four men.
Although several of the victims have known gang affiliation, the shooting does not appear to be connected to inter-gang rivalry — but rather the escalation of the argument between Jordan and the victims, police say.
Jordan is held at the Guilford County Detention Center without bond.