This is an archived article and the information in the article may be outdated. Please look at the time stamp on the story to see when it was last updated.
GREENSBORO, N.C. -- Greensboro police have made an arrest after a person was shot and injured Tuesday afternoon.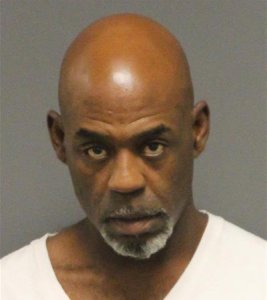 Lamonte Gregory Baldwin, 49, is charged with assault with a deadly weapon with intent to kill inflicting serious injury, possession of a firearm by a convicted felon, larceny of a firearm and discharging a firearm into an occupied vehicle.
Officers came to 1004 East Side Drive on a disorderly subject call at 2:44 p.m. Tuesday.
Upon arrival, officers found one victim near an SUV suffering from an apparent gunshot wound.
Greensboro police initially believed the suspect in the shooting was barricaded in a home on East Side Drive. The department's special response team was called in.
When the SRT entered the home, the suspect was no longer inside. A 7-month-old child was found in the home unharmed.
The grandmother of the child said Baldwin is her fiance. She said Baldwin and her daughter -- the mother of the child -- got into an argument.
The mother of the child called her brother to come over and confront Baldwin during the fight.
When the brother of the child's mother showed up, Baldwin shot him, the grandmother said. She said she believes the shooting was in self-defense.
The victim is out of the hospital and is expected to be OK, the grandmother said.