This is an archived article and the information in the article may be outdated. Please look at the time stamp on the story to see when it was last updated.
GREENSBORO, N.C. — An armed suspect was arrested after showing up at Smith High School Monday afternoon, according to Greensboro Police Chief Wayne Scott.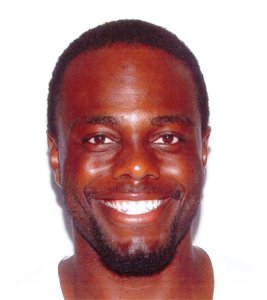 Steve Brantley Spence, 29, of Norfolk, Virginia, is in custody and faces several charges.
Around 12:40 p.m., a school employee working as a monitor in the cafeteria noticed someone who did not fit in.
After the employee confronted Spence, he allegedly showed the employee he had a handgun.
The school employee called for a lockdown and moved students out of the area. Spence left the cafeteria and went into the courtyard area.
Scott said the school resource officer confronted Spence and Spence pulled out two handguns, one in each hand.
Spence then ran from the school resource officer and was chased, Scott said.
Officers took Spence into custody on the edge of the school property after using a taser to subdue him.
Scott said Spence was involved in an assault in Virginia Beach, Virginia, Monday morning. Spence allegedly stole the victim's car and drove directly to Smith High School.
Spence was wanted in Virginia for assault on a family member, grand larceny of a motor vehicle, grand larceny stolen property and strangling another causing wound or injury.
Greensboro police do not think Spence was targeting students. Police believe Spence's intended target at the school was someone he had a personal relationship with.
Officers seized a loaded 9mm handgun, a loaded .45 caliber handgun, a long gun and backpack with eight boxes of bullets in it.