This is an archived article and the information in the article may be outdated. Please look at the time stamp on the story to see when it was last updated.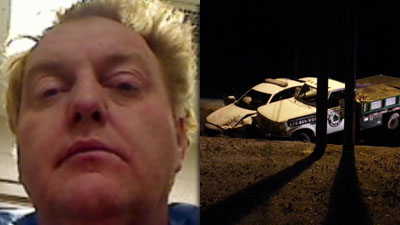 ARCHDALE, N.C. — An Archdale officer was injured after a Trinity man rammed his truck into his police cruiser Tuesday night.
Officer J.A. Jeffries responded to the 300 block of Gregg Street in Archdale around 8:22 p.m. in reference to a suspected drunk driver.
Jeffries located the truck matching the caller's description but before he could approach the driver, the suspect accelerated toward Jeffries, ramming his truck into the patrol car.
The driver, Vernon Timothy Dehart of Trinity, is charged with assault with a deadly weapon with intent to kill inflicting serious injury, driving while impaired and two counts of assault on a law enforcement officer.
Dehart is in the Randolph County Jail under a $1,001,000 bond.
Officer Jeffries was treated for minor injuries at High Point Regional Health Systems and has since been released.