This is an archived article and the information in the article may be outdated. Please look at the time stamp on the story to see when it was last updated.
GASTON COUNTY, N.C. — A family is looking for answers after a mother was shot and killed by a police officer in her North Carolina home.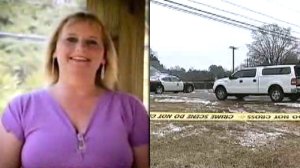 WCCB reported that Gastonia Police Officer LaDoniqua Neely shot and killed 43-year-old Betty Sexton at her home in Gastonia last week.
Police were reportedly called to the home in connection to a domestic dispute on Tuesday. There were reportedly two unwanted people at Sexton's home.
Sexton was reportedly holding a musket at the time of the shooting. She was shot in the chest and later died after being taken to the hospital, according to WCCB.
Circumstances surrounding the incident remain under investigation. Neely has been put on administrative leave as the incident is being investigated.
This is the second time in two weeks that Gastonia police have fatally shot someone.
Sexton's family told WSOC that she was a loving mother.