This is an archived article and the information in the article may be outdated. Please look at the time stamp on the story to see when it was last updated.
UPDATE: At the request of the Russell County, Va., Sheriff's Office, the AMBER Alert was cancelled as of 9 a.m. Friday, March 21, 2014.
"The search for Lucas Guinn and his abductor, Jimmy D. Guinn, ended Friday morning with their discovery during a traffic stop in Southwest Virginia,"the Russell County Sheriff's Office said in a statement. "Lucas Guinn, 11, was safely recovered during that traffic stop. Jimmy Guinn, 67, was taken into custody without incident. The Sheriff extends his sincere appreciation to the public for their vigilance during the AMBER Alert activation and the many tips and leads called in to assist with the search."
Previous story:
RUSSELL COUNTY, Va. — An Amber Alert has been issued by the Virginia State Police and Virginia Missing Children Clearinghouse for an abducted 11-year-old boy, according to WTVR.
According to reports, Lucas Ezra Silas Guinn is believed to be in extreme danger and was last seen at a middle school in Russell County, Va. Lucas is 4'8″ tall and weighs 84 pounds. He has brown hair and brown eyes. He was wearing a red and black shirt and blue jeans when he was last seen.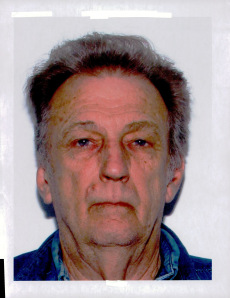 Officials say the child is believed to be abducted by Jimmy Donald Guinn, 67, who is 5'11" tall and weighs 235 pounds. He has blue eyes and brown partially gray hair.
The two may be traveling in a 2004 purple Freightliner tractor-trailer with a Virginia license plate numbered 78471PY. Guinn might have possibly abandoned the tractor-trailer and could be in a large style burgundy pickup diesel truck.
Their destination is unknown but may be northbound towards West Virginia or Ohio.
Anyone with information is asked to contact the Russell County Sheriff's Office at 276-889-8033 or the Virginia State Police at 1-800-822-4453.
Source: WTVR