This is an archived article and the information in the article may be outdated. Please look at the time stamp on the story to see when it was last updated.
DANVILLE, Va. — An Amber Alert has been issued for a missing 7-month-old Virginia girl who is believed to have been abducted by a registered sex offender whose last known residence was in Asheboro.
Police in Danville are looking for Emma Grace Kennedy. She has blonde hair and blue eyes and was last seen wearing a light blue onesie with dots and a white rabbit on the left leg, with a matching headband.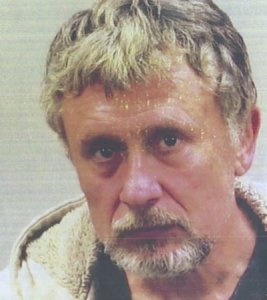 Emma has a small scar on her left cheek.
Police believe 51-year-old Carl Kennedy, a registered sex offender from North Carolina, abducted her. According to Danville police, Carl is Emma's biological father.
Kennedy has gray hair and green eyes and has several tattoos on both arms. He was last seen wearing a brown t-shirt, gray shorts, and black and white Skechers.
He also has a pierced left ear.
RT: #Virginia #AMBERAlert for Missing @cityofdanville 7-mo-old. Abductor is Carl Ray Kennedy. Driving gold, 4-door Suzuki w/@northcarolina plates: FAA 1873. Last seen @Danville Qwik Stop. Call 911. @pittsylvaniava @NCSHP @VaDOT @PublicSafetyVa @GovernorVA pic.twitter.com/nNS31IKEZ4

— VA State Police (@VSPPIO) June 4, 2018
Police said Kennedy abducted the child after assaulting her mother at a Kwik Stop on Riverside Drive in Danville. He is believed to be armed with a knife.
Authorities initially said Kennedy's car was a Subaru but have since indicated they believe it is a Suzuki with NC license tag number EKZ-5093.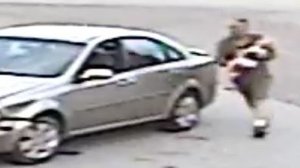 Other vehicles Kennedy has access to are as follows: Burgundy Toyota Camry (no tag number available). Also a blue Jeep Cherokee and a Dodge truck.
His last known residence is 2688 Valewood Drive in Asheboro. Kennedy was convicted in 2014 of sexual battery, according to the NC Sex Offender Registry.
Investigators from Danville are currently working with Randolph County authorities to locate Kennedy and his daughter.
Anyone with information about the abduction is asked to call the Danville Police Department at 434-799-6510.